Say hello to Studio Wolfe.
The new name for the Wolfe Stage School.
About Studio Wolfe
At Studio Wolfe we pride ourselves in giving an opportunity to all children, whatever their ability, to enjoy the Performing Arts and participate in something that will have lasting memories for life.
We are one of the country's most renowned and respected school's of performing arts. For over 15 years, founding directors Declan and Careen Wolfe have diligently directed and developed the studio into a rewarding and successful business whose reputation for excellence is unique and unrivalled.
The school offers classes in modern dance, drama, ballet singing and cheerleading for children from 3 years of age. We offer a unique, individual and nurturing approach to the performing arts and our ever growing numbers and many stories from past and present students stand testament to the fact that this approach works.
Our curriculum ensures that your child will learn and master the fundamentals of their chosen discipline in a fun and relaxed atmosphere and without reducing or diminishing their enjoyment, resulting in proficient, confident, happy and talented performers with a passion for the arts.
So come and join us and experience for yourself why Studio Wolfe is the Leader of the Pack in Cork.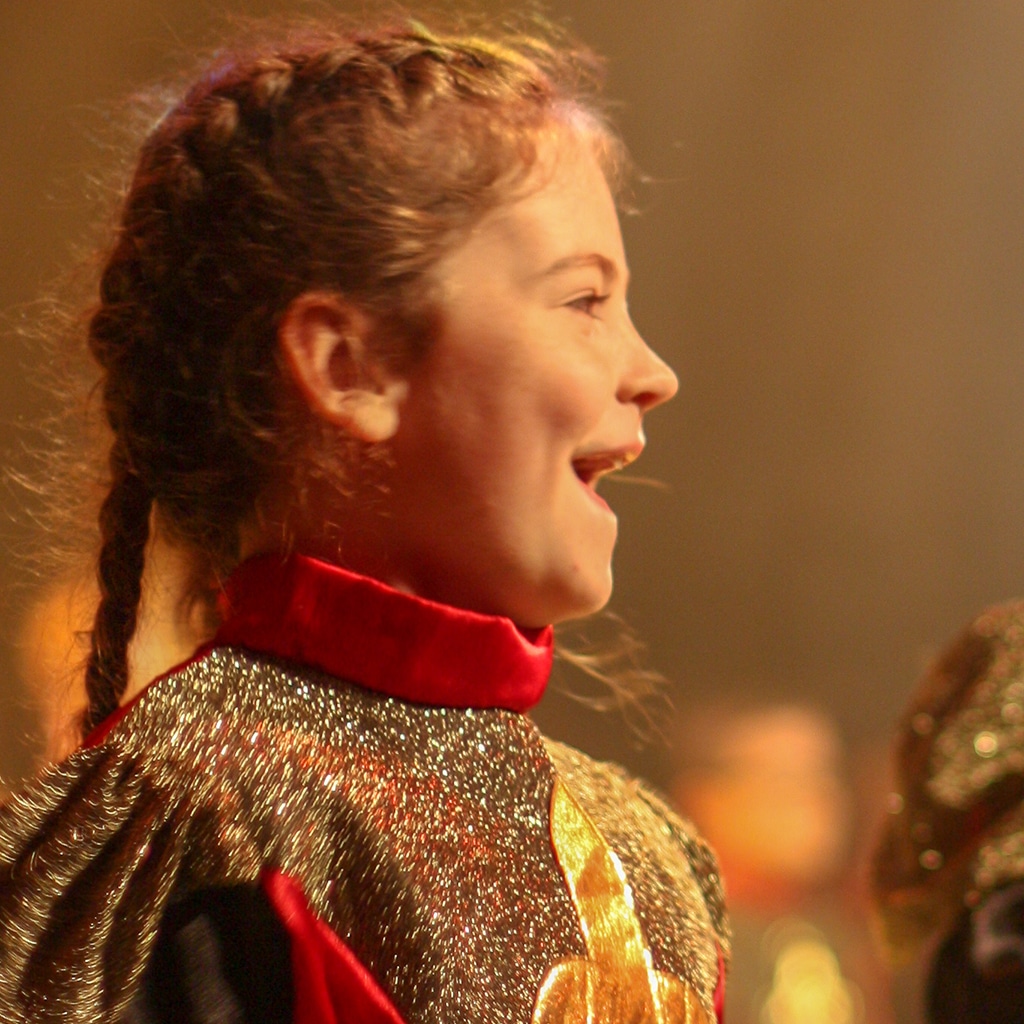 6 Reasons to join Studio Wolfe
Community
Our studio fosters a community environment. The older students become role models for the younger students and long-lasting friendships develop. Students have become teachers and the second generation of past students children have started to enrol in the studio.
Qualified Teachers
Our staff are qualified teachers with years of industry experience in both teaching and performing. They have performed all over the world both on stage and on television.
Our teachers are hand-picked professionals dedicated to the art of teaching and want to help your child grow and develop in the most positive way.
Our teachers have also undergone garda vetting and completed the Tulsa Child First programme.
Purpose built studios
We have 3 purpose built studios in Douglas, Cork. 2 are set up as dance/ballet studios with mirrored walls, Harlequin flooring, Ballet Barres. Our drama studio, comprises of performance space with tiered seating, stage lighting and green screen facilities.
Creativity
Performing Arts becomes an expression of a person's individuality and creative nature. Expressing ourselves creatively adds to our ability to express ourselves in other situations, professional and personal.
Confidence
Our classes are devised with laughter and fun in mind, we want our students to laugh and relax – we believe that familiarity breeds confidence and with confidence, anything can be achieved.
Performing
The big stage, the lights, all of those eyes on you…
We offer our students a number of performing opportunities throughout the year. On average each student will have the chance to shine on stage at least 2 times per year. Last year our students performed on the Cork Opera house and Everyman stages, along with cabaret performances in Douglas Court and in our own performance space.
Opportunities Available To Our Students
Aside from weekly dance, drama and singing classes students are encouraged to take part in our various performances throughout the year.
We like to change thing around from year to year in the studio to keep each performance opportunity exciting and fresh. Performances include: Panto's, dance shows and drama performances in The Cork Opera House and The Everyman, OUr inhouse Modern Theatre Dance Awards, Christmas Showcase, The Christmas Cabaret in Douglas Court Shopping Centre, Studio performance in a circus and student made movies shown in the Gate Cinema to name a few.
Students also have the opportunity to take Dance, Drama and Singing Exams, but these are not compulsory.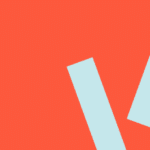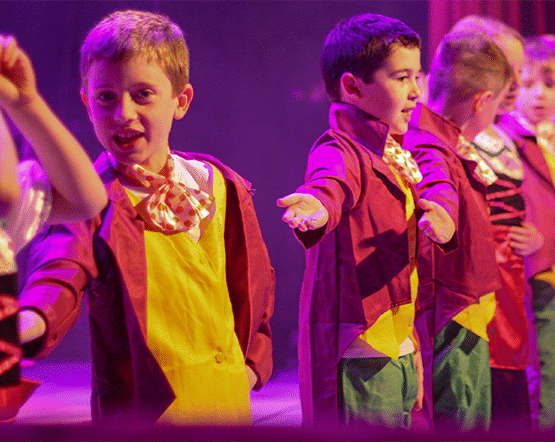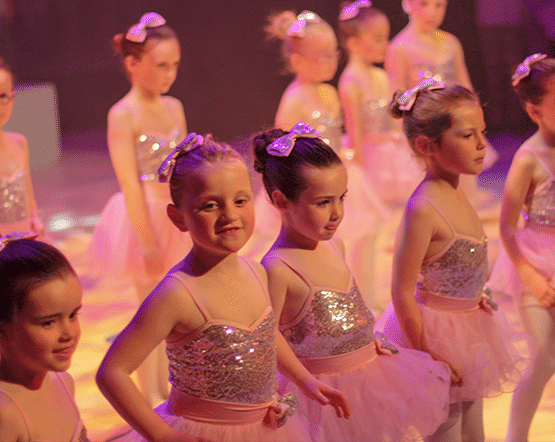 Our purpose-built 6,500 sq ft studios are situated in Dosco Business Park on the South Douglas Road, Cork.  It had been our ambition since we opened the school to have our own space where we could dedicate more time to our students, and give them the best possible environment to learn and have fun. The studio has allowed us to expand on the classes we offer, have a suitable rehearsal space and the opportunity for our students to experience a professional performing arts atmosphere.
Our facilities include:
3 Studios (2 with mirrors).
Harlequin flooring.
Performance space with tiered seating for 65 people.
Singing Room with Piano.
2 Waiting & Changing Areas.
Bathroom Facilities in each of the three studios.
Parking.