Our high energy dance programme is engaging and entertaining for all, allowing students to master the fundamentals of dance and proper technique in a fun, relaxed and non competitive atmosphere. Our classes promote co-ordination, poise, passion, self-confidence & encourage a love for dance.
The material selected for your child's dance class is appropriate for each individual class, bearing in mind the students' age, abilities and experience.
We have 2 terms per year in Studio Wolfe, each with 15 weeks of classes. The term fees are €150 for the 45min class, €170 for the 1-hour class and €200 for the 1-hour 30 minute classes. There are also no additional booking fees when you sign up online.
If you are looking for dance classes for your pre-schooler (3-4 year old) please see our Little Stars Dance section for more information on classes, days and times.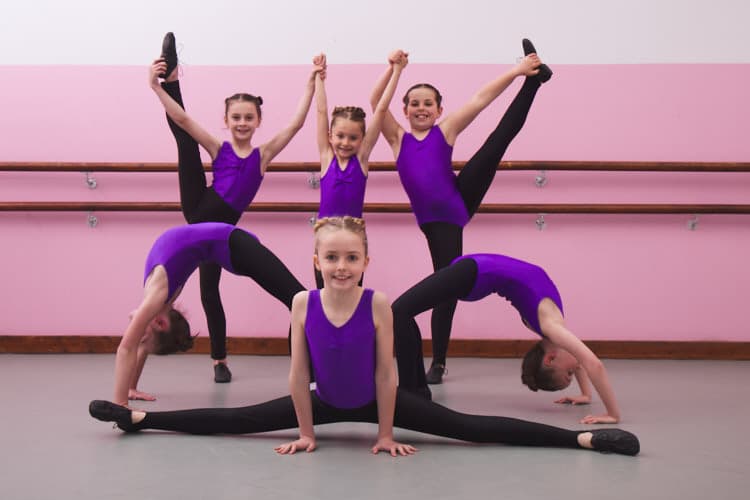 Junior Dance (Levels 1 & 2) 5-6 years & 7-9 years
An exciting and captivating dance class for boys and girls. These dance classes are perfect for energetic children with big imaginations. Our dynamic teachers will teach your child a combination of Modern Theatre Jazz and Musical Theatre dance using popular children's music from the charts and musicals.
These action-packed classes will include a teacher-led warm up, dance games, exercises for developing poise, posture and coordination combined with the use props such as wands, wings, crowns, ribbons, scarves and beanbags and specially choreographed dance routines guaranteed to enthral and inspire younger dancers.
Intermediate Dance 9-12 years
This non-stop high-energy one-hour dance class is geared towards girls and boys with a passion for dance. These classes work on flexibility, agility and precision, while also improving and developing proper dance technique. A typical class will involve a fast paced warm up to current age-appropriate chart music, dance games, moving on to learning individual syllabus exercises designed to improve and advance your child's leaps, turns and jumps finishing with an exciting dance routine. Specially designed dance combinations and movements will ensure that your child builds a sound dance technique. This dance class will allow children to improve their coordination, increase their self-confidence and self-esteem, while still having fun!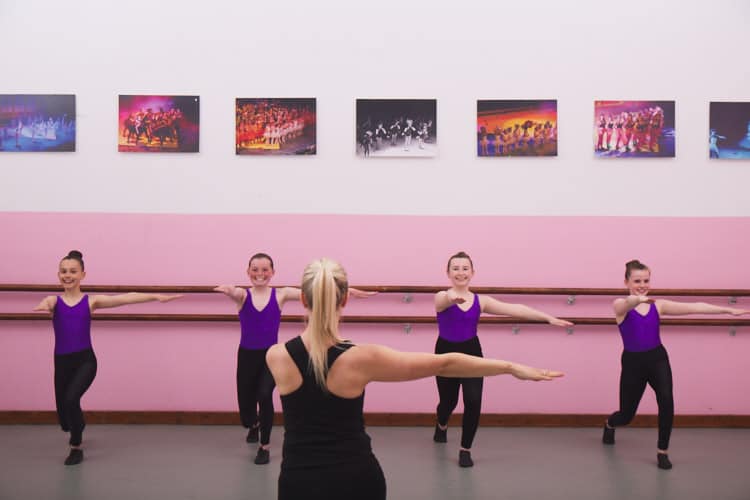 Senior & Senior Adv Dance (Secondary School, 13+)
These dance classes are designed for the older dancer. More complex turns, progressions and combinations are taught with an emphasis on technique. Ability, flexibility, accuracy and talent are nurtured and enhanced in these fast paced, current, high energy classes. We will teach brand new choreography that is modern, motivating and inspiring.