Cheerleading is one of Ireland's fastest-growing sports. Irish Competitive Cheerleading is gaining popularity for many reasons; It is a FUN activity that combines all the athletic components of sport such as strength, power, flexibility, endurance and fitness, as well as the artistic and creative qualities of dance. The Wolves cheer squad was founded in 2009 as Cork's first and only competitive cheerleading program. Over the past few years, the squad has grown in talent and size and become known as one of the top cheerleading programs in the country. We are certified and registered with the Irish Cheer Sport Association and the National Council for Spirit Safety and Education.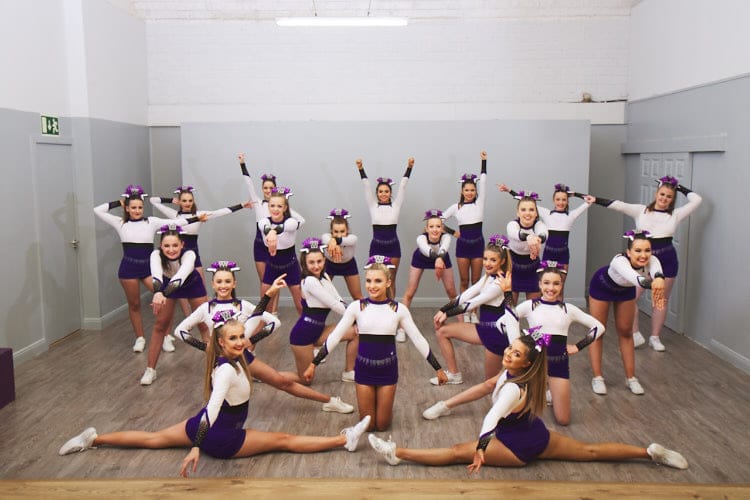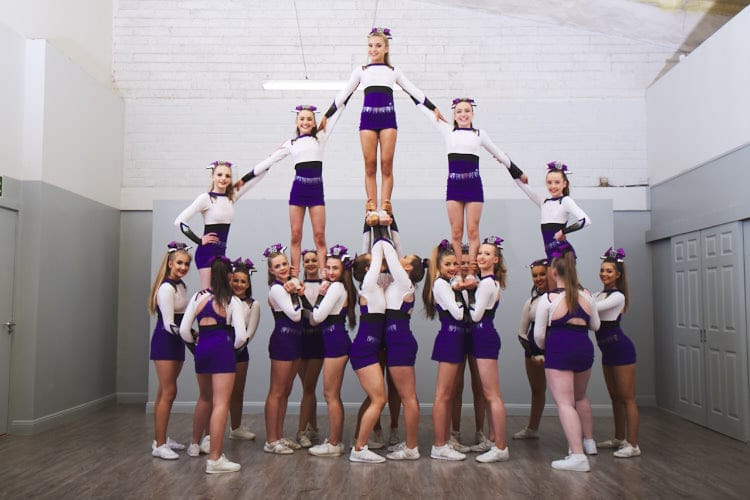 Our European and All-Ireland winning cheerleading programme allows team members to develop skills and techniques from dance and acrobatics through fast paced stunts, dance, jumps and tumbling. Our team structures allow both novice and experienced students to join and take part at a level that suits their ability
The Wolves Cheerleading squad is a competitive cheer squad with an impressive record of placements in european and national competitions. Most recently we travelled to Disneyland Paris to compete in a European competition against teams from England, Scotland, Nortern Ireland, France, Belgium, USA and Germany, our talented athletes brought home an impressive 5 first place, 3 second place, 3 third place, 1 fourth and 1 fifth place in cheerleading and dance.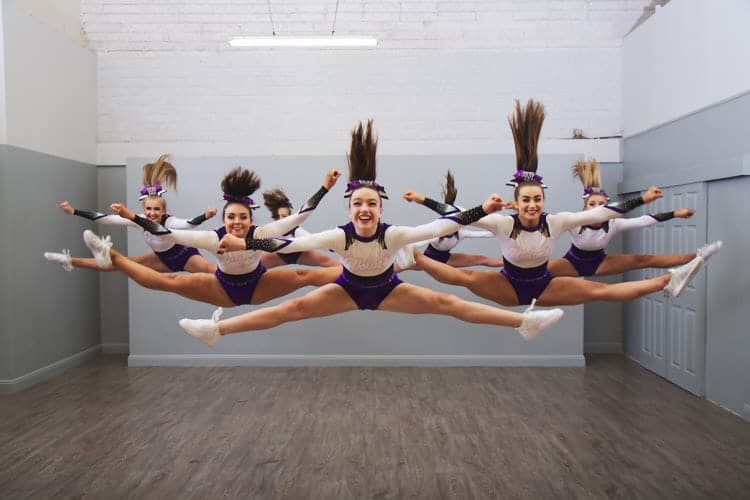 Due to current social distancing requirements, our cheer squads are not training currently.
Email info@studiowolfe.ie to be notified about our next trial day and joining one of our squads for the new season.